WEB MARKETING
Search Engine Optimization and Search Engine Advertising (SEA)

Your site does not become a profitable investment unless it is visited.
It is our business to advise you on how to make sure it is.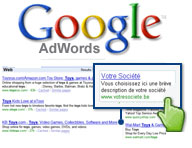 There is no minimum budget needed to work with this formula and each euro invested puts you in contact with a potential customer. For more information, contact-us!
e-Mailing campaigns

E-Mailing campaign services
Email Marketing is fully part of our services. Besides creating the e-mail design, we also manage email marketing campaigns. This includes email strategy, delivery, reporting and analysis.

Three key features of our e-mailing service: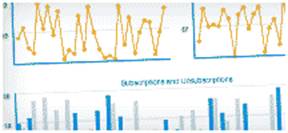 1. Reporting & Analytics
The moment your campaign is sent you have online access to a range of reports that show you exactly who opened, what link was clicked, who forwarded, unsubscribed... Export your report summary as a PDF.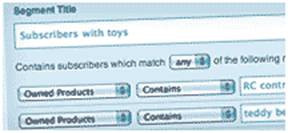 2. Lists & Subscribers
We take care of list management by handling bounces, duplicates and unsubscribes automatically. We'll give you the code to add email sign up to your site. New subscribers auto receive a welcome email.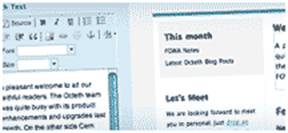 3. Strategy & Creative
We give you years of experience to work for you. Our designs are efficient and pretty, but more importantly they're preview pane ready, work with images blocked and tested against Spam filters and firewalls.

We can also create and manage and organise competitions and have many other ideas to guarantee you a good return on your investment in the web! For more information, contact-us!